ContextLogic (NASDAQ:WISH) stock pulls back on profit booking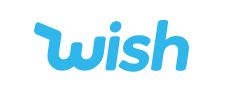 Stocks often experience a correction after experiencing a strong rally and that's what happened with ContextLogic Inc (NASDAQ:WISH) stock on Wednesday. The stock suffered from a slight sell-off and fell 10% on Wednesday, but at the same time it should be noted that over the past week it has risen another 7%.
Commercial data
On Wednesday, WISH stock slid 9.79% to $2.58 with more than 23.37 million shares, compared to its average volume of 26.30 million shares. The stock moved into a range of $2.5600 to $2.9000 after trading opened at $2.90.
Key development
The stock had actually rallied earlier in the week on Monday, but there was no news from the company that could have led to such a rally.
The stock has been performing poorly lately and through Monday was down as much as 91% in the past year. However, experts believe the stock actually rose following a rally in the broader tech sector on Monday.
One thing investors should note in this regard is that the day the stock rallied also happened to be the last day at the helm of Piotr Szulczewski, its former CEO. It might be a good idea to keep an eye out for news about the company in the coming days.
technical data
WISH stock is trading below the 20-day and 50-day moving averages of $2.64 and $3.10 respectively. Additionally, the stock is trading below the 200-day moving average of $7.18.