Fastenal's sales and earnings growth narrow in third quarter amid normalization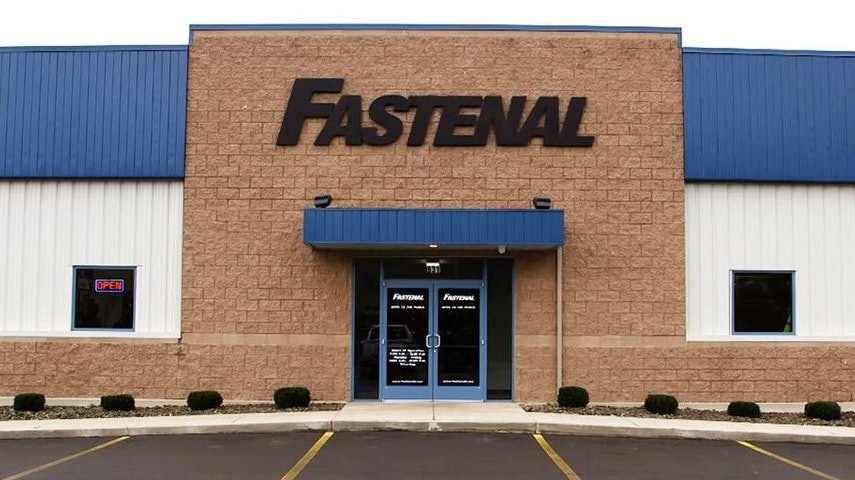 Fastenal was in the unusual position on Tuesday of being the first major publicly traded company identifier The Big 50 List retailer will report quarterly results for the latest fiscal quarter, and the latest figures show the company's sales fell significantly over the summer as its product lineup continued to normalize amid the ongoing COVID-19 pandemic.
Fastenal – #5 on identifier's 2020 Big 50 List – announced total sales of $4.29 billion in the third quarter of 2020, up 2.5% year-over-year (YoY), with daily sales up the same amount. That compares to sales growth of 10.3% in the second quarter, which was significantly boosted by the company's massive orders for personal protective equipment which climbed 136 and 120% year-on-year in April and May, but have since calmed down to reach gains of 35 and 30% in August and September, respectively.
AttachedThe Winona, Minn.-based company's gross profit fell 1.6% in the third quarter, compared with 4.7% growth in the second quarter. The company said the gross margin decline was due to lower product margins, specifically for a narrow subset of COVID-19-specific security products, where improved product offerings have exerted pressure on margins. Operating profit of $290.1 ​​million increased 2.9% from 14.9% in the second quarter, while total third quarter net profit of $221.5 million increased 3, 7%, compared to 16.7% in the second quarter.
"The tone of Q3 2020 can best be described as that of normalization after Q2 2020 heavily influenced by the pandemic," the company said on Tuesday. "Levels of activity throughout the period remained below those that existed prior to the onset of the pandemic and related mitigation efforts. However, based on vending machine trends and center choices during of the period, we believe there was a gradual sequential improvement in general business activity in each month of the quarter."
This third quarter normalization included net sales of fastening products which represented 30.5% of total sales, compared to 26.0% a year earlier. And while daily fastener sales were down 6.1% in September, it was a continued month-over-month gain after hitting a low of -22.5% in April. For the quarter, daily sales of fastener products in the third quarter were down 6.9% year-on-year.
Meanwhile, daily security product sales in the third quarter increased 34.4% year-on-year and accounted for 23.8% of net sales, compared to 34.0% of net sales in the second quarter.
"The reopening of the economy has been accompanied by increased demand for PPE, hand sanitizer and related products, which has more than offset continued weakness in underlying business activity due to a generally weak industrial market for products unrelated to COVID-19 mitigation," the company added.
Daily sales of other Fastenal products decreased 2.3% in Q3 and accounted for 45.7% of total Q3 sales, compared to 40.0% of sales in Q2.
On the e-commerce front, Fastenal said third-quarter daily sales returned to pre-pandemic growth of around 20%, including about 30% in September, with growth driven by its largest customers.
Sale and on site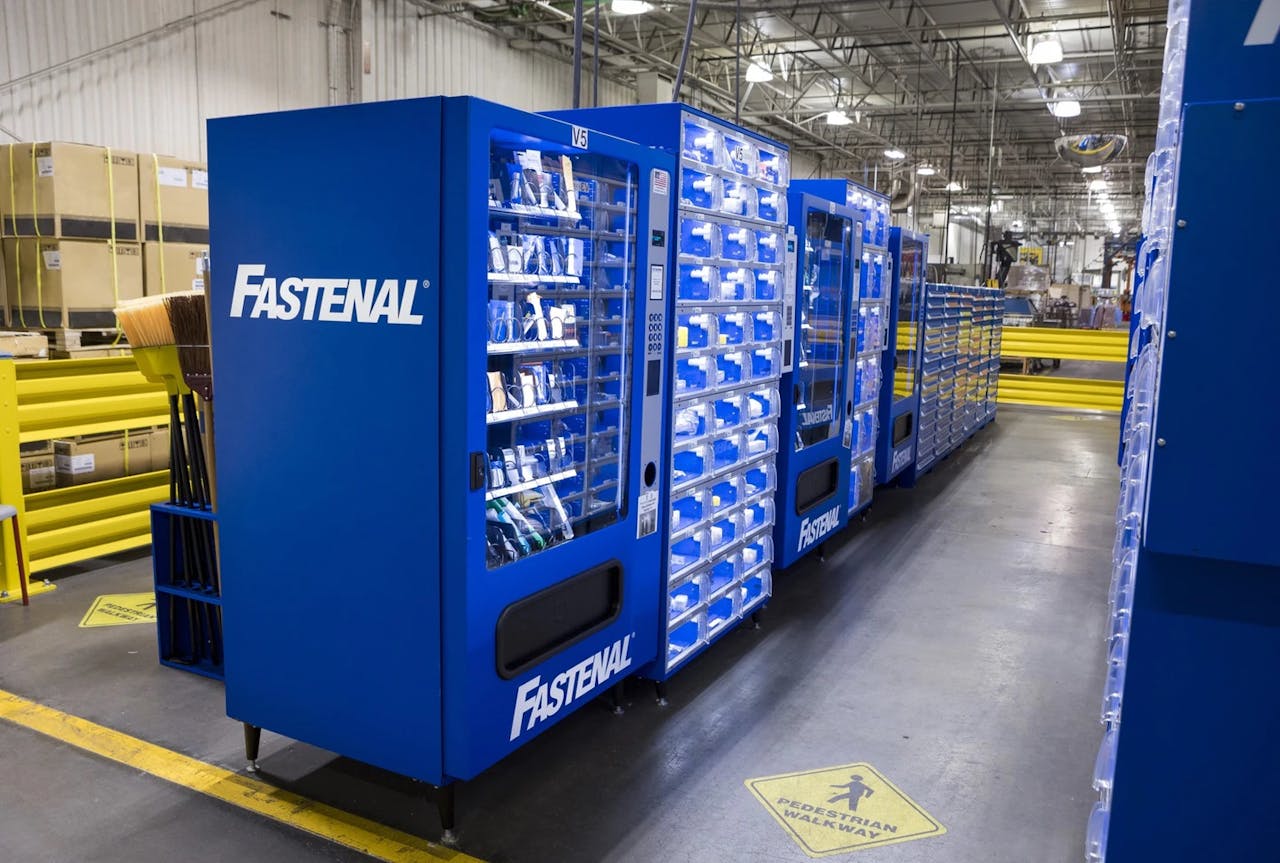 Industrial DistributionFastenal signed 4,680 industrial vending machines during the third quarter, an average of 73 per day, which is in line with 75 per day in the first quarter after 54 per day in the second quarter. The company ended September with an installed number of 94,395 devices, up 6.9% year-on-year. Fastenal said daily sales through its vending machines declined at a low to mid-single digit pace in the third quarter from a year earlier.
Fastenal signed 85 new Onsite locations during the third quarter, compared to 40 in the second quarter and 62 a year earlier. The company ended September with 1,236 active sites, up 14.9% year-on-year. Similar to vending machines, daily sales through on-premises locations (excluding sales transferred from branches to new on-premises locations) declined to a low single-digit rate in the third quarter.
September
Fastenal reported net sales of $446 million in September, up 7.3% year-on-year, with daily sales up 2.2%. This compares to daily sales in August which rose 2.5%. This daily turnover peaked at 14.8% in May before increasing by 9.5% in June and 2.6% in July.
Other notable September metrics:
Geographically, Fastenal's U.S. sales growth in September was 1.9% year-on-year, unchanged from August. Sales in Canada/Mexico, which hit a low of -19.7% in April and have been rising since, rose 2.4% in September. Non-North American sales rose 11.1% from 15.0% in August.
By end market, Fastenal's sales to manufacturing customers in September, while still down, continued to improve to -3.8%, from -5.0, -5.5 and -8.2%, respectively. during the previous three months. September sales to non-residential customers fell 11.3% from -13.5% in August.
Fastenal ended September with a total workforce of 20,336, down 7.3% year-on-year and 8.4% from a recent high of 22,203 in late February.