Stocks tumble on profit frenzy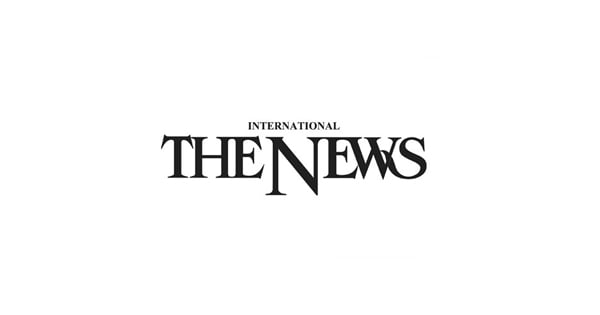 Stocks pulled back on Tuesday as investors signaled the end of uncertainty surrounding the relaunch of the critical International Monetary Fund (IMF) loan deal with a profit-booking frenzy on renewed stability bets, traders said.
The benchmark Pakistan Stock Exchange (PSX) KSE-100 Share Index split 309.08 points or 0.73% to end at 42,195.26 after testing a high and low of 43 053.14 and 42,103.77 points during the day.
The IMF board has approved the seventh and eighth reviews of Pakistan's rescue package, releasing more than $1.1 billion for the cash-strapped economy. The IMF has agreed to extend the program for one year and increase total financing by 720 million special drawing rights, or about $940 million at the current exchange rate.
Arif Habib Ltd, in its post-session report, said the market opened with a positive spread following the IMF announcement; however, later in the day, some profit taking dragged the index down.
Sectors that weighed on stocks included banks (-96.0 points), fertilizers (-48.9 points), cements (-34.0 points), E&P (-31.85 points) and chemistry (-30.5 points).
The KSE-30 index also fell 162.58 points or 1.01% to 15,927.01 points.
Shares traded increased by 12 million shares to 237.670 million shares from 229.211 million, while the value jumped to 7.315 billion rupees from 7.284 billion rupees. Market capital shrunk to Rs7.014 trillion from Rs7.070 trillion. Of 338 companies active during the session, 122 advanced, 189 retreated and 27 maintained the status quo.
Topline Securities said that initially investors celebrated the resumption of the IMF program and buying interest was seen in all areas of the market, but profit taking soon began, turning the gains in losses.
"On the macroeconomic front, the rupiah gained 1.8 (0.82%) against the greenback in interbank trade and closed at 220.12/dollar," the brokerage said.
Sapphire Textile led the winners rising Rs75.82 to end at Rs1,086.83/share, followed by Rafhan Maize XD, up Rs50 to end at Rs10,000/share.
Colgate Palm was the worst performing stock on the day as it lost Rs 54.12 to close at Rs 2,325.38/share, followed by Indus Motor Co which fell Rs 28.66 to 991.43 Rs/share.
Arif Habib Corp's Ahsan Mehanti said institutional profit-taking in prime scripts on the sale of global equities and concerns over an estimated $10 billion in flood-related losses and struggling state-owned companies have shaken the feeling.
"The IMF's assertion of tight monetary policy amid rising inflation, concerns about weakening exports due to the global recession and soaring energy prices have given investors reason to to opt for capital gains," Mehanti said.
K-Electric Ltd was the volume leader with 38.181 million shares. The electricity utility fell by 19 paisas to Rs3.34/share. It was followed by WorldCall Telecom with 13.744 million shares. The company closed up 1 paisa to close at Rs1.28/share.
Traded volume support also came generously from Unity Foods Ltd, Fauji Cement, Pak Refinery, Cnergyico PK, Hascol Petrol, G3 Technologies, Telecard Limited and Engro Polymer XD.
Turnover in futures contracts rose to 71.047 million from 59.829 million shares recorded on Monday.